← Back
Signing for Your Coffee in Kampala
Coffee with a gesture (published by OZY Daily Dose newsletter)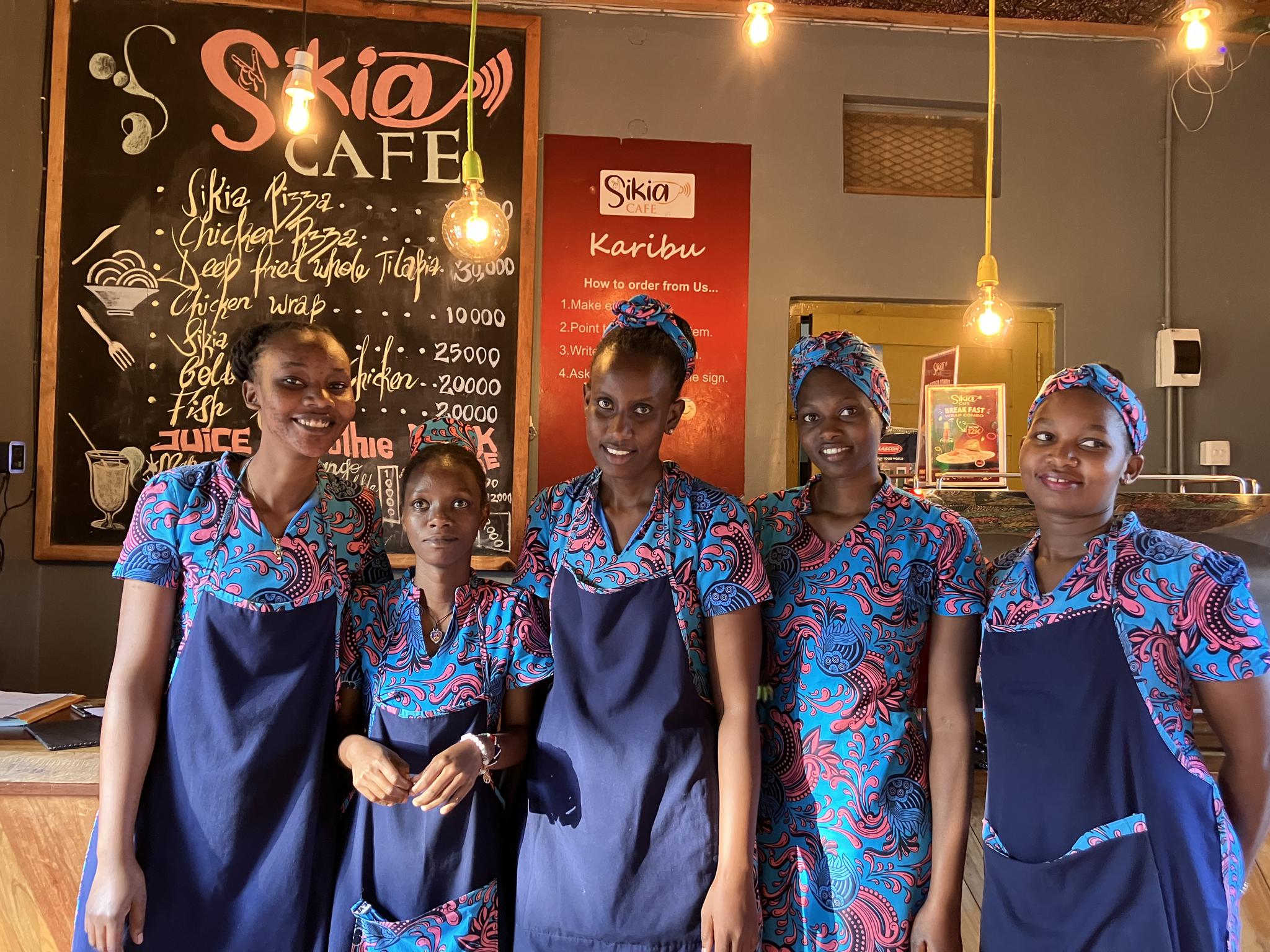 At one of the newest cafes in the Ugandan capital of Kampala, there's silence, but an inclusiveness, and warmth. The barista gestures "hello" with a touch to the forehead and a movement outward and away from the body, like a salute. "Thanks" is given by bringing the fingers to the chin and extending them outward, similar to blowing a kiss.
"Many organizations believe that deaf people can't do anything," says Sylvia Mukeshimana, 27, the manager of a groundbreaking branch of the coffee chain Endiro. Here all the staff have disabilities, mainly a hearing impairment. We are conducting today's interview by writing down questions on a piece of paper, and later, through WhatsApp.
"Many (deaf people) are called names. Many can't get jobs," Mukeshimana continues, as I point to a menu and order a croissant and cappuccino. There are currently 1,290,000 deaf people in Uganda according to a media statement released in early September 2022 by the country's disability affairs minister. In 2014, 95% of the nation's deaf people had not been to school.
Endiro's dedicated sign language cafe opened in September 2020 in the Nakasero neighborhood of Kampala. It has a semi-retro vibe with Olivia Newton John and Perry Como vinyl albums on display. The decor is modern and features paintings by African artist Mandela Alex. Remote workers click away on laptops at some of the 12 or so tables.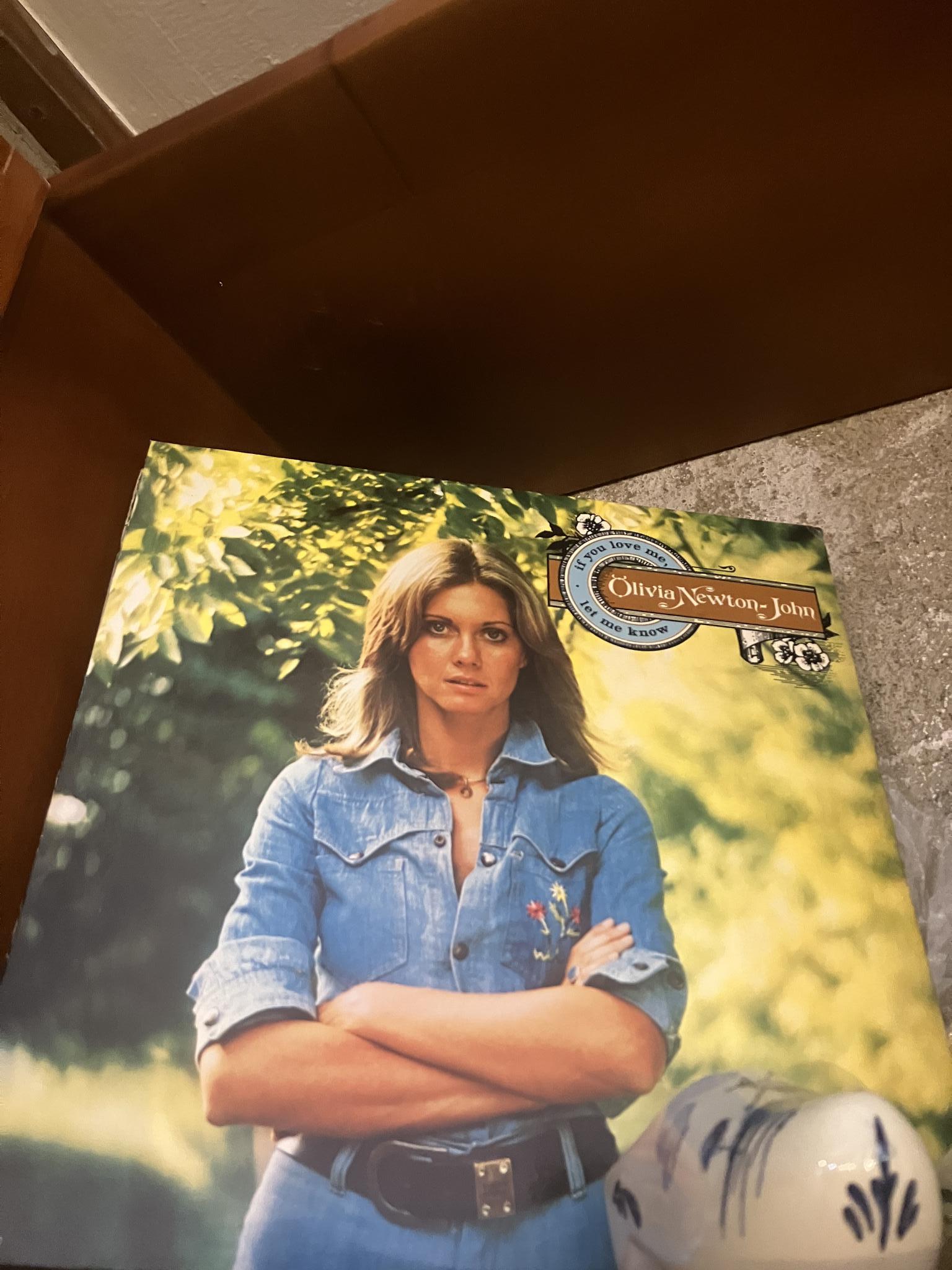 The neighborhood is a well-heeled part of Kampala, a city known for gridlock traffic that can make it challenging for people with disabilities to navigate daily life. "We realized it's a big vulnerable community so we were asking how do we shine a light on them and kill a stigma? Coffee shops are places where we can interact with people and take that away," says Roger Agamba, managing director of Endiro cafes, a social enterprise with a "tree-to-cup" focus and 100% organic coffee co-ops. Agamba grew up attending schools where there were only one or two disabled students among thousands of pupils.
In April 2019, an Endiro staff member met Nasser Ssenyondo, a deaf man who had always aspired to open his own coffee shop. Endiro provided him with on-site training, and two years later, Ssenyondo was hired as the first manager of the Nakasero cafe. After leaving the organization, Ssenyondo launched The Silent Cafe in December 2021. "Apart from creating awareness, we are trying to digitalize the use of sign language," Ssenyondo says. "When customers visit, they are able to learn sign language in motion on a television and a communication board on display, to construct basic signage."
A separate cafe, Sikia, which opened in August 2019 in Jinja, about two hours outside Kampala, also employs deaf staff. "Sikia cafe is happy to see the Ugandan community break the stigma around people living with disabilities, especially people with hearing impairments. We are glad to have inspired other employers to involve the deaf in their businesses," says cafe co-founder Shadia Nakueira. "Disability is not inability."
Across its other Kampala cafes, Endiro employs a handful of disabled workers and aims to have them comprise 15% of its entire workforce, says Agamba. At the Nakasero cafe, one server has an eyesight disability.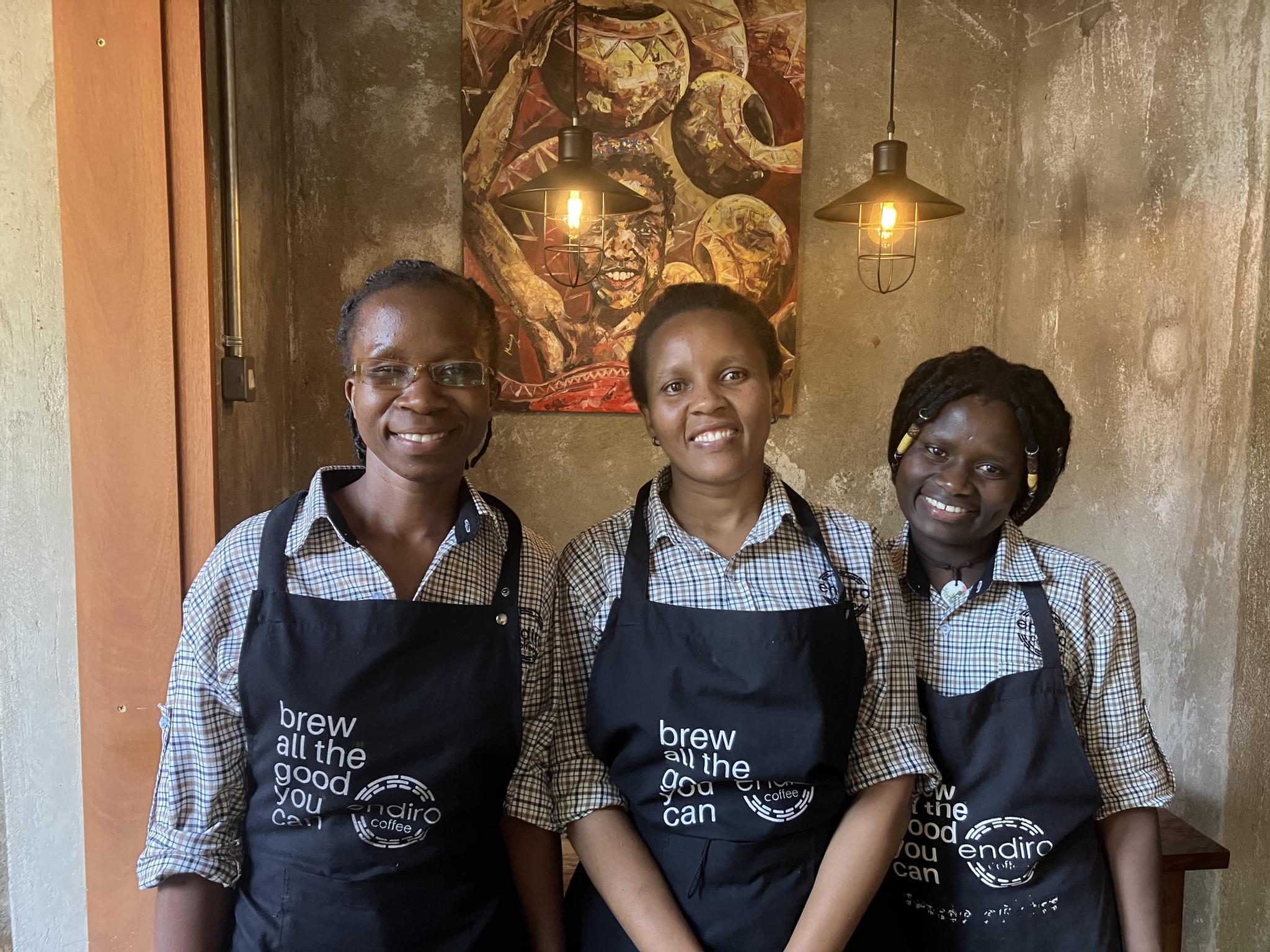 Endiro's Nakasero cafe manager Mukeshimana, who became deaf at age six months after developing a fever, learned sign language in primary school in Koro village in the nation's north. While completing a hotel management and catering diploma from Malaika Vocational and Business Institute in Kampala, she worked for Sign Health Uganda (SU), a nonprofit that promotes equal access to services and opportunities for deaf children and families.
After hearing about the Endiro sign language cafe through a friend, Mukeshimana applied for a job. Working there, she says, has enhanced her skills in leadership and customer service. "It's helpful, because many disabled people [are] too late to get skills in many ways, so when we work together they help us to learn," she says.
Agamba says that about 20% of their patrons are repeat customers, and that's down to the welcoming and inclusive atmosphere. One regular is Khalid Mohamed, an operations manager at a local brewery. He calls the cafe's concept "phenomenal. " Mohamed, who is British, said he likes that the cafe provides jobs and a "second chance" for people who are normally marginalized by society and have fewer opportunities. "I intentionally buy my coffees here because you're actually supporting somebody to better their lives, it's not just the good service. I picked up how to say 'thank you' in sign language but mostly gesture for things or write it down."
Stigma toward the deaf community in Uganda stems from "cultural norms that have over the years stereotyped it as a result of a curse and bad omen," explains Silvester Kasozi, Uganda country director for disability nonprofit Light for the World International. "So even those who would have dared to ask or support persons with disabilities keep a distance." But he said that lots of people had learned some basic sign language through the cafe.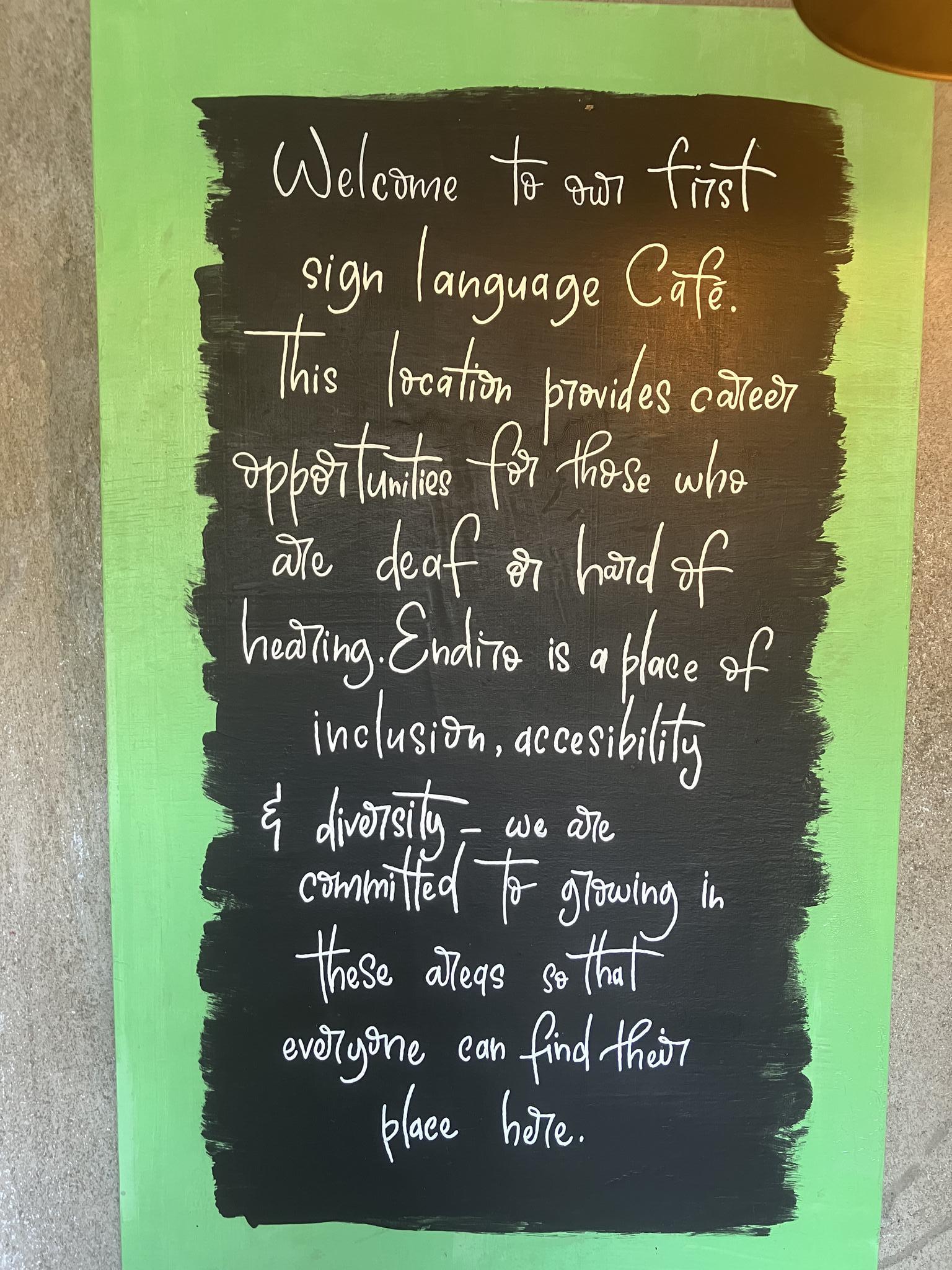 Story published by OZY Daily Dose newwww.ozy.com/newsletters/sletter.