Virtual Workshop: Learn how to land media coverage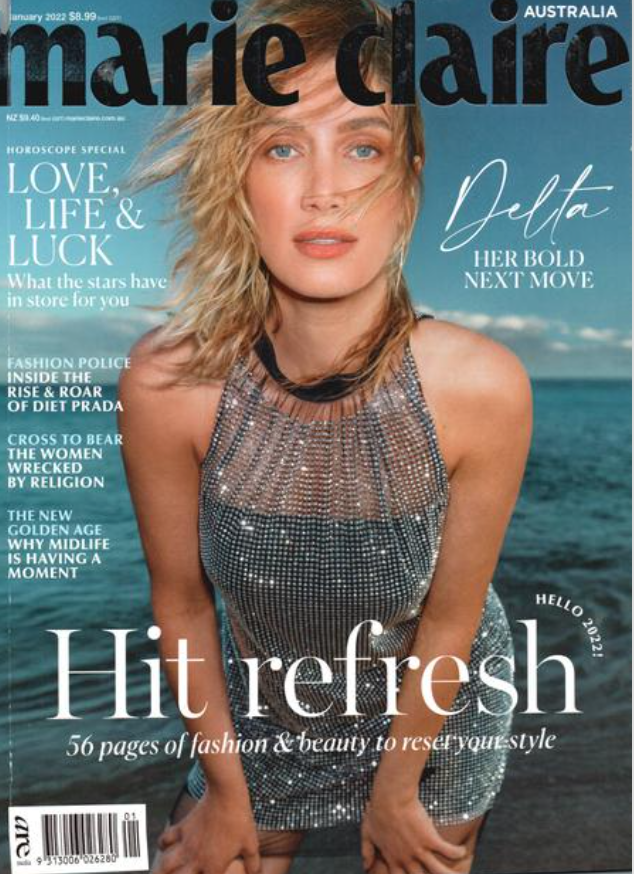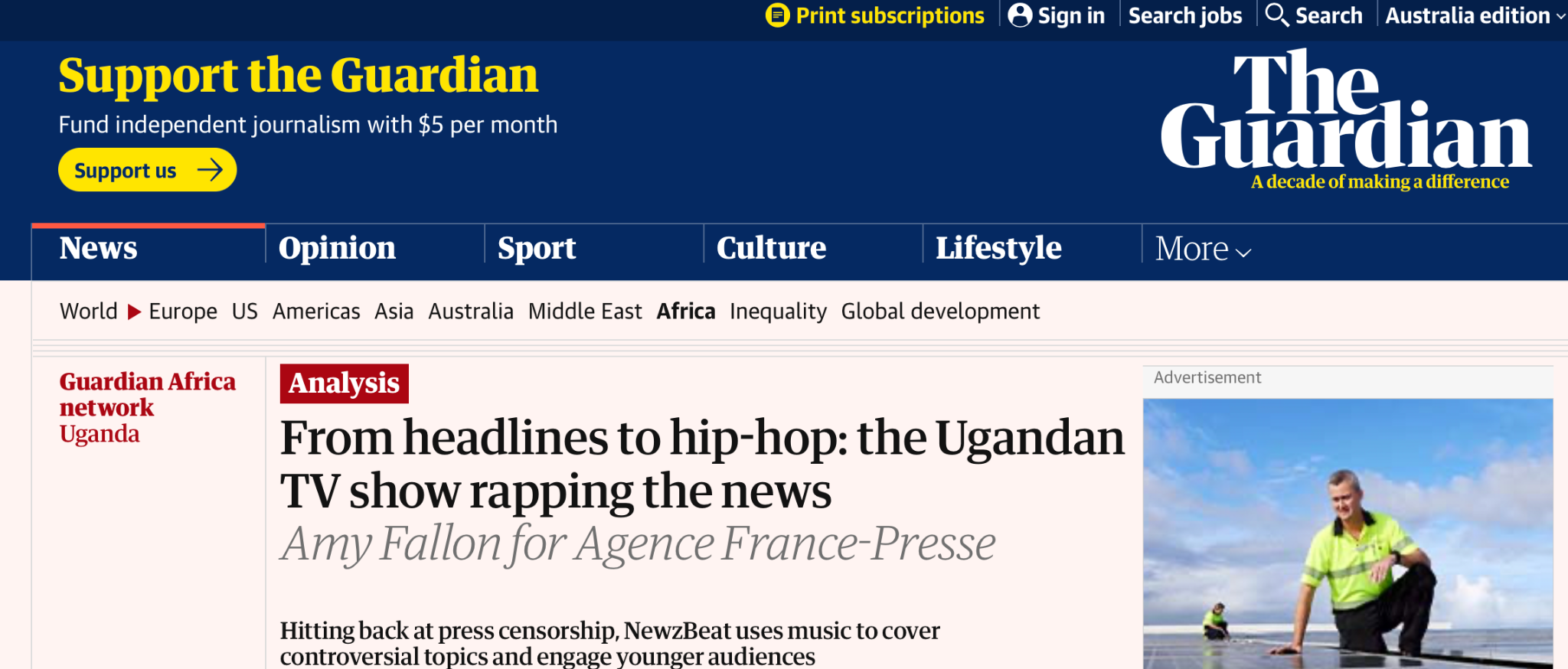 Here's some of the things that I'll teach you during our virtual workshops on how to land media coverage:
How to stand out in an editor's crowded inbox in a sea of press releases
The one thing that makes an editor open your email (and what not to do when pitching)
Writing compelling pitches that raise your profile and get you featured in top tier publications
Increasing your strike rate when approaching the media
I've also created a detailed resource with potential outlets to approach who are known for covering stories in your sectors.
Amy's work landed us international coverage in The Washington Post, ABC news in the US, France 24, Radio France International (RFI), Globe and Mail, DW, IPS, New Vision Uganda and more. As a result we were contacted by numerous potential investors, customers and business partners who were very impressed by the reporting on Marula Proteen Uganda Limited and our different programmes.

"Amy gave us so many examples of pitches and stories that have worked, encouraging us to think widely and act boldly. It was very relevant to the work we are doing right now. I found the session extremely motivating and I learned a lot."


You can see more testimonials
here. 
For a free 15 minute consultation about how I can help you increase your visibility in the media, please get in touch: amy@amyfallon.com
Free 15 Minute Consultation
If you'd like to have a free 15 minute consulation about how I can help you increase your visibility in the media, please get in touch.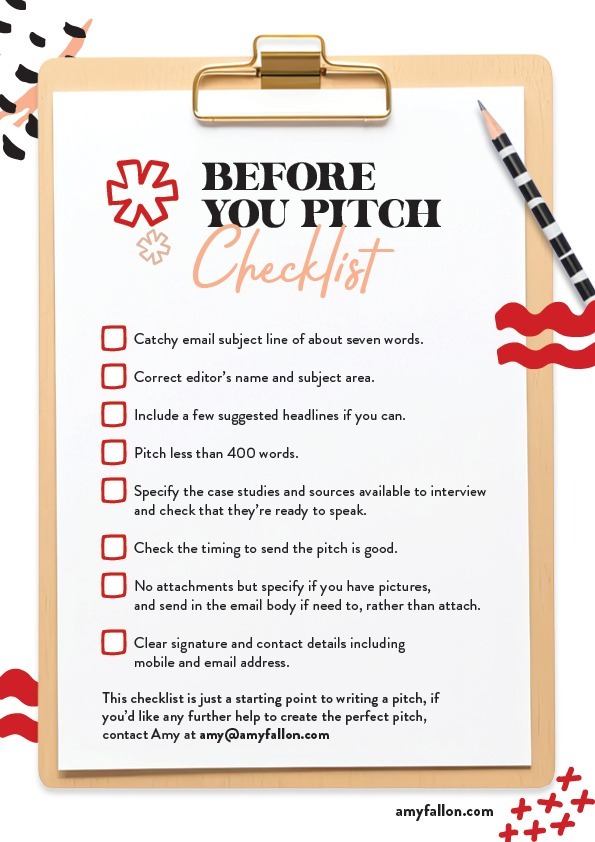 Before you Pitch Checklist
This checklist for organisations and PR professionals is just a starting point to writing a pitch. If you'd like any further help to create the perfect pitch, contact me at amy@amyfallon.com
If you would like to have the option of being notified about my other resources and news, please subscribe below.