← Back
Why Are These Beauty Pageants Controversial?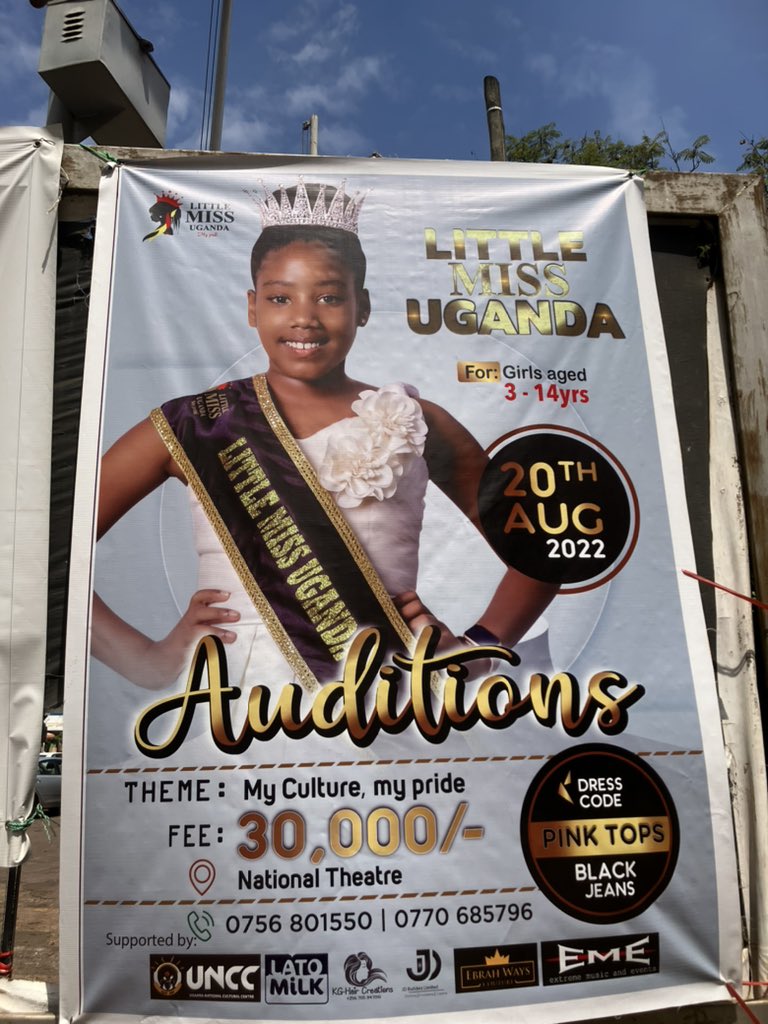 A Positive + Message
Sporting a sash and standing on a stage in front of hundreds of friends, colleagues and strangers in a fancy Ugandan hotel, 22-year-old beauty pageant contestant Tamale Desire proudly reveals that he is living with HIV. "I had a friend who asked me, 'Is it real, are you joking?' But I had to tell the truth, and it's OK now, I'm free," Desire, who was born with the virus that causes AIDS, later explains to me.
"There are many beauty pageants in Uganda. But this is the best because it fights stigma and discrimination. Many people watch it on TV, see it in newspapers, on social media, and they see it's easy to live with HIV"
The Y+ Beauty pageant — the Y+ stands for "young positives" — was founded in 2014 by local NGO Uganda Network of Young People Living With HIV/AIDS (UNYPA). In a country where HIV prevalence is 5.2% among people aged 15-49, UNYPA aims to reduce stigma and increase access to health care. The only criterion to enter the pageant is that contestants be HIV positive. It's believed to be the first competition of its kind anywhere, says UNYPA Executive Director Ruth Awori.
Long mocked in the West for being superficial, beauty contests are today springing up all across Uganda. With themes ranging from curviness to tourism promotion, these nontraditional pageants are courting controversy. They also attract crowds of up to 2,000 people, according to Brenda Nanyonjo, who took over the Miss Uganda franchise in 2011.
However, Nsubuga Ronnie, CEO of Kampala-based agency Crystal Models Africa, who has been involved in pageants since 2013, says that a few hundred people is a more realistic figure for most such contests. "The prices of the tickets are too expensive for locals to attend," he says. "Their popularity is based on the girls who participate, and most of these pageants are not worth attending if they don't have a cause."
But Nsubuga says beauty competitions mean a lot in Uganda. "It's an opportunity for young women to represent others by coming up with good proposals that can be aligned with community and society's problems, and these girls become their voice," he says. But he branded some Ugandans, who have seen international pageants, as copycats. "Many Ugandans have resorted to thinking it's going to make you a lot of money and have government agencies onboard," says Nsubuga. "Organizers lack a vision and well-thought out plan — some are only making money, and they just waste these girls' time." 
Uganda's first beauty pageant, Miss Uganda, started in 1967, five years after Uganda attained independence from the U.K. Since then, pageants such as Little Miss Uganda, Miss Grand Uganda, Miss International Uganda and even the short-lived Mr/Ms/Mx Uganda Pride (which was raided by police in 2016) have appeared. Many of Uganda's regions, like the Rwenzori Mountains, have their own pageants. In 2006, even Kampala's Luzira Prison got in on the act.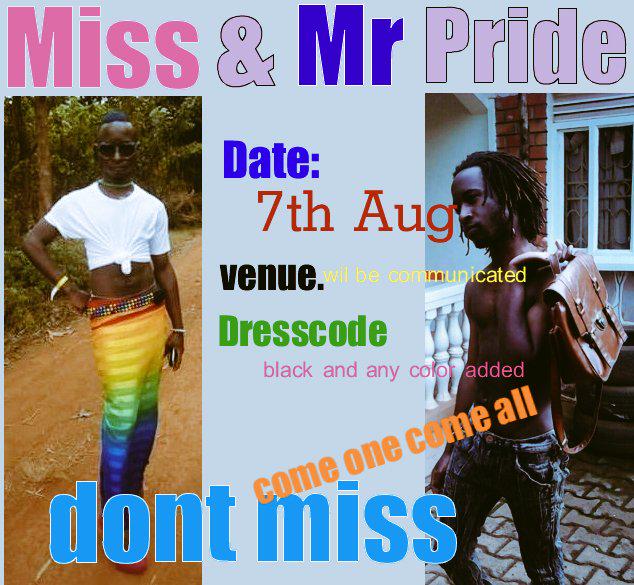 Eunice Tess, who has participated in multiple events and won Miss Earth Uganda 2017 and Miss University Africa 2016, agrees that organizers of the Ugandan events have simply tried to replicate overseas pageants. "Some contestants were told that they couldn't be on the runway with short natural hair, it had to be slicked down. And I remember thinking, 'That's how African hair is,'" she says.
However, Tess appreciates other elements of the contest. "I learnt elegance, confidence, stuff like that. Before that, I'd never stood in front of hundreds of people to talk about anything serious."
Cow milking contest?
Miss Uganda remains the country's biggest and most well-known event. However, it caused a stir in 2014 when it partnered with the country's army to promote agriculture as a path to employment — and had the 20 finalists milking cows on a government-run farm, in addition to the usual catwalk aspects of the competition. "The crowds were not used to pageants having themes, and it caused controversy," explains Nanyonjo. "But it turned out to change perspectives of young people, especially women, about agriculture." Some participants are still farming today, she adds.
Today's Miss Uganda event includes the more traditional elements, such as a talent contest, along with financial literacy classes that encourage girls to start their own businesses. "We got away from having pageants for the sake of having pageants" says Nanyonjo, who adds that Uganda is now "having pageants with a purpose." And this year, for the first time ever, Miss Uganda will also be broadcast in a reality TV format that includes evictions, "confessions" and audience participation.
The Miss Curvy pageant, first held in 2019, has also met with backlash. Designed to help promote Ugandan tourism by drawing attention to its curvaceous women, organizer Ann Mungoma said the event would allow young women to show off their beautiful bodies and intellect, according to a Guardian story. However, Uganda Women's Network took issue with it. "The competition was intended to use women's bodies in disguise of promoting tourism in Uganda," executive director Rita Aciro explains. "These are women who want to use women as sex objects."
Yet, despite reports of debt, Miss Curvy has survived, with the most recent event happening in November 2022. OZY approached Mungoma for comment, but she declined, apart from confirming that a Miss Curvy Africa pageant was in the works.

However, the 2022 Miss Curvy winner, Shirat Nasuuna, embraces the ethos of the contest, and feels proud to have been involved. "I joined the competition because of how I was humiliated and taken for granted because of being curvy. I really saw many women like me go through a lot, so I represented them to become their face so that they gain confidence." Since winning the crown, Nasuuna is looking to start projects to help others feel proud about themselves and celebrate their beauty, regardless of their size. 
Recently, Miss Earth Uganda has met with criticism from Ismail Ahlam, 25, who won the 2021 contest. She says organizers forced her to delete personal online photos, branding her as "fat." The music artist and community project coordinator claims she was also made to conceal scars and take down photos showing her Afro. Incidentally, Destiny Wagner from Belize, who won the 2021 Miss Earth global competition, was bullied on social media for her dreadlocks.

Nanyonjo says she can't comment on pageants other than Miss Uganda, but explained: "We encourage natural hair, which is good because many people lately are going away from natural hair. They'd rather use a wig. We started encouraging young contestants to come with their natural hair — each year the number of girls that are participating with natural hair goes up."

More Catwalk Controversy
The Y+ pageant, which teaches participants advocacy and public speaking skills, is now at the center of a case involving controversial Ugandan pastor Martin Ssempa.
The cleric says that the competition is discriminatory against people without HIV. "At the heart of it is making a celebrity out of having a disease," Ssempa tells me. Claiming that the pageant contradicts the U.N. campaign to end AIDS by 2030, he is calling for Uganda's AIDS Commission to scrap it. "If we're going to have a Miss HIV, then we should have a Miss Gonorrhoea, a Miss Syphilis, a Miss Monkey Pox," Ssempa says. The legal matter is expected to resume later this month, he adds.
The social justice NGO Center for Health, Human Rights and Development (CEHURD) filed a complaint in 2019 with the country's Equal Opportunities Commission about Ssempa's social media posts on the pageant, which they argue breach sections of Uganda's Constitution.
"We are all equal. Why would he discriminate while at the same time water down efforts of the government to prevent, treat and defeat HIV in Uganda?" says Deputy Executive Director for Programmes at CEHURD, Nakibuuka Noor Musisi.
Meanwhile, Desire, the pageant's newly crowned Mr. Popularity and Mr. Photogenic, and Y+ second runner-up, is a firm supporter. Desire, who works for Young People and Adolescent Peer Support, a Ugandan government program that aims to eliminate HIV in youth, wants to use his new platform to organize a marathon for those affected by HIV/AIDS and launch an educational YouTube channel. "The Y+ pageant helps a lot in stopping discrimination — one of the things that increases the spread of the virus," he says.
With the new Miss Culture Uganda contest by Nsubuga arriving in March and featuring participants from 64 areas of the country, it appears beauty pageants are here to stay in the nation.
"A lot of countries sell tourism, oil, their cities, their beaches," he says. "One thing that Uganda has that is extremely unique is our culture, and that is something that you cannot take away from us."